The U.S. Small Business Administration oversees two assistance programs:
The Paycheck Protection Program (PPP) is a loan program designed to incentivize small businesses and nonprofits to keep their workers on the payroll. The SBA may forgive these loans if employee retention criteria are met and funds are used for eligible expenses.
Economic Injury Disaster Loans (EIDL) are loans intended to provide economic relief to small business and nonprofits that are experiencing a temporary loss of revenue.
The graphics below show how PPP and EIDL funds were distributed in Vermont.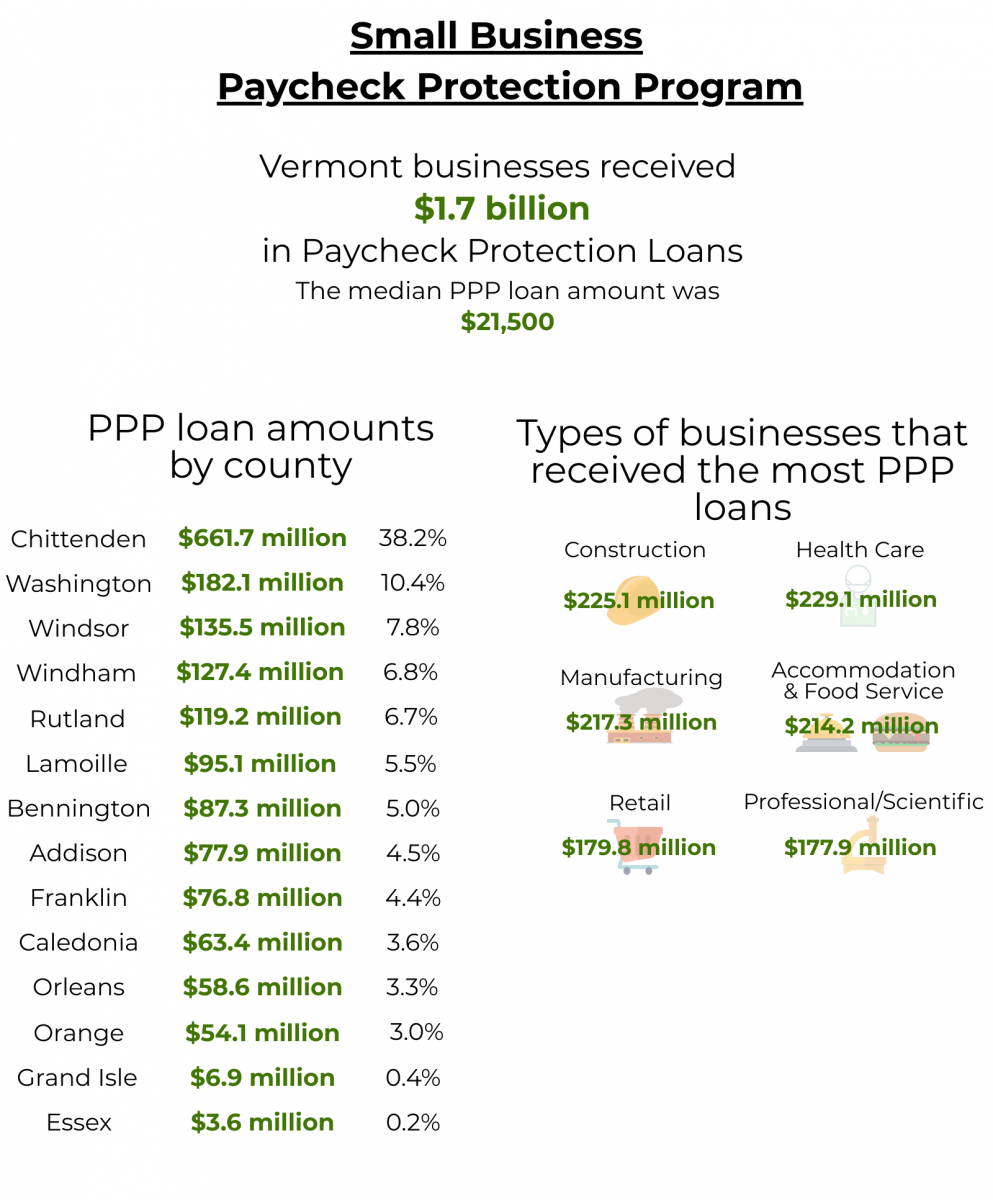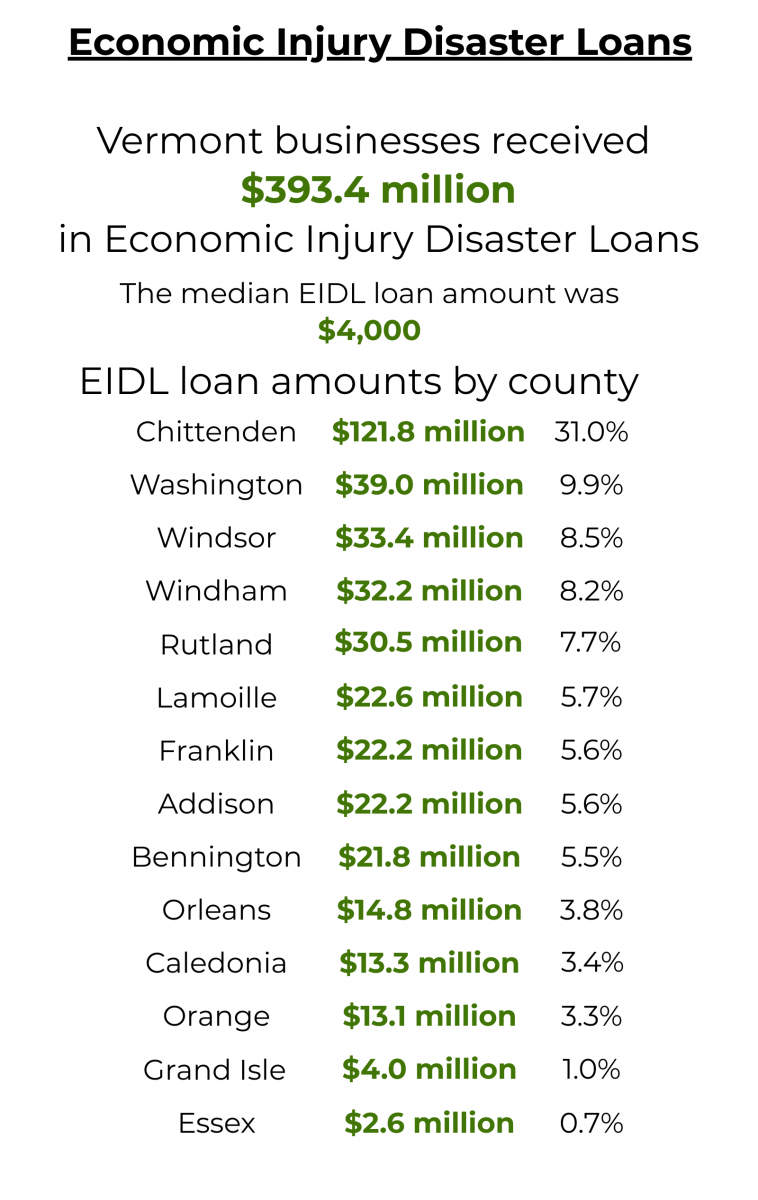 Source: SBA Paycheck Protection Program Loan Level Data, https://home.treasury.gov/policy-issues/cares-act/assistance-for-small-businesses/sba-paycheck-protection-program-loan-level-data